Main Content
01.

BLOG
Get behind the scenes as we blog about the daily shenanigans and mischief that happens when we think no one's looking. It's messy, it's fluffy and it's tons of random fun.
VIEW the BLOG
02.

PORTFOLIO
Here's a collection of all our creations for our many wonderful and unique customers. Perfect as inspiration for your next custom order!
VIEW the PORTFOLIO
03.

SHOP
Explore our crafty array of necklaces, collars, baskets, pet beds and other goodies. Window shop, or pick up something lovely for someone you love!
VIEW THE SHOP
JOIN THE MINKLET CLUB
Want to receive the latest updates about new arrivals, flash sales? Want special insider goodies like discount codes delivered piping hot into your inbox? Subscribe to our newsletter and be a Minklet today!
lovingly crafted ; uniquely yours
treat yourself to one of our custom services and create the product that you've always dreamed of! Mink + Fox offers a range of custom options to cater to different needs.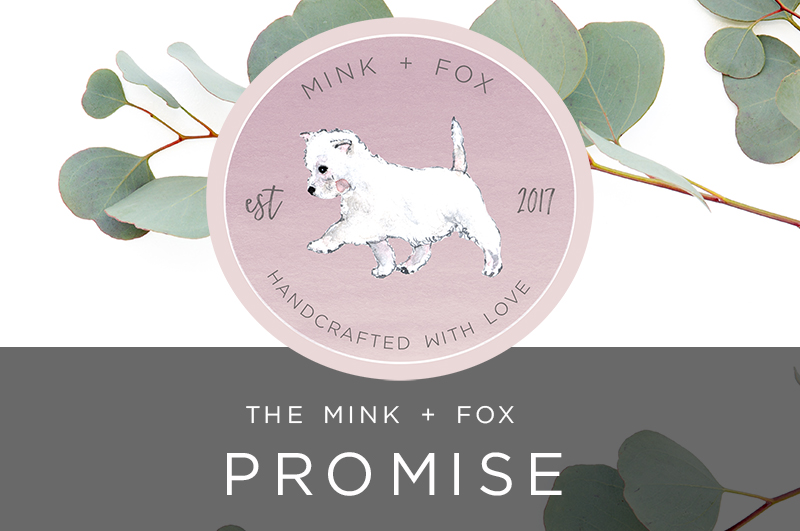 mink + fox
OUR PROMISE
We love our animals and believe strongly in kindness and love towards our furry friends. As a small gesture, Mink + Fox donates 10% of our proceeds from every purchase to an animal charity of our choice.
FREE DOMESTIC SHIPPING
Spend more than $50 and receive Free Local Shipping via Registered Mail. Enter the following code when checking out!
FREE  INTERNATIONAL SHIPPING
Spend more than $80 and receive Free Worldwide Shipping via Registered Air Mail. Enter the following code when checking out!
people will stare ;
make it worth their while
love, mink + fox